Scanned, recopied or Internet copy, if there are errors, please e-mail me with corrections:
---
Opening comments: More at the end.

To the Public Question Period Index page.
---
Mississauga News - Aug 7, 2009 - By Joseph Chin, jchin@mississauga.net

Questions stall end of City tradition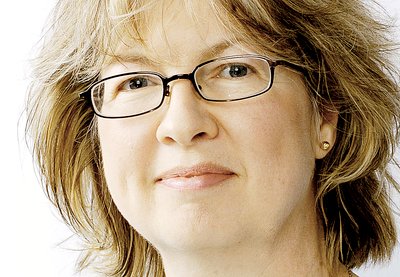 In disagreement.
Mississauga Residents' Associations Network representative Dorothy Tomiuk
disagrees with discontinuing the City of Mississauga's 30-year tradition
of allowing the public to ask questions at Council meetings. File photo

The City of Mississauga's 30-year tradition of allowing the public to ask questions at Council meetings isn't dead yet.

Although councillors unanimously endorsed a move on July 8 to abolish public question period, finalizing the procedure bylaw appears easier said than done.

Scheduled to be voted on at next Wednesday's Council meeting, the motion has been deferred by councillors after concerns were voiced.

What Council wants to do is redirect public question period to standing committees and advisory committees where initial debate on issues takes place, before decisions are forwarded to Council.

Several deputants appeared Wednesday to oppose discontinuing the practice.

Among them was the Mississauga Residents' Associations Network (MIRANET).

"It is a retrograde step that diminishes the opportunity for citizen participation. Strong rules may be necessary, but the right of citizens to address their elected representatives in this accessible way should not be denied," MIRANET secretary and spokesperson Dorothy Tomiuk told councillors.

If rules can be designed to enable the smooth functioning of public question period at the committee level, as is intended, there's no reason these can't work at Council to improve citizen input, she added.

"Adding public question periods at committees is a very significant change to the public process, requiring a more cohesive rewrite than the incomplete amendments proposed to the bylaw," Tomiuk summed up.

In a survey, 42.9 per cent of MIRANET members believed public question period was most effective at Council, while 35.7 per cent thought it better at committees.
---
Home Page - Main Table of Contents - Back up a page - Back to Top
---
[COMMENTS BY DON B. - ]