Scanned, recopied or Internet copy, if there are errors, please e-mail me with corrections:
---
Opening comments: More at the end.

To the web-page with the list of articles regarding this matter.
---
Mississauga News - May 25, 2007 - By John Stewart.

The case of the poison pothole poem starts Monday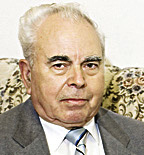 Antonio Batista, 75, is accused of uttering a threat and intimidation
because of a poem he wrote about Ward 9 councillor Pat Saito.

- A Mississauga senior citizen, whose poem about a city councillor landed him in trouble with the law, will be defended by famed criminal lawyer Clayton Ruby when his trial starts tomorrow in a Brampton courtroom.

Antonio Batista, 75, is accused of uttering a threat and intimidation because of a poem he wrote and posted in his Meadowvale neighbourhood in response to comments made by Ward 9 Councillor Pat Saito.

Batista was upset about comments Saito made in a Mississauga News story where she joked that potholes are a form of traffic-calming because they slow down speeders.

In a poem called "Parked Cars and Pot Holes in the City of Mississauga," Batista wrote, in part, that, "We are going to dig a pothole about six feet long and three feet wide and five feet deep to hide her body and God will take care of Her Soul, but we cannot forgive her for doing nothing. She can keep running at a good pace but we will make sure that she is in heaven and out of the race. So please God take care of this soul for ever and ever."

Saito referred the matter to Peel Regional Police and the crown attorney's office laid charges last February.

To protest the charges, which they believe violates their right of free speech, Batista and his son Joe both ran unsuccessfully against Saito for the Ward 9 seat on council last November.

In an interview last fall, the accused said, "I don't think I did anything wrong. I wrote it (the poem) to make her feel guilty."

Saito told The News at the time that "the whole thing is unfortunate. I didn't want to see him go to jail," she said, "but I wanted him made aware that what he was doing was wrong. When you are in politics, this is the kind of thing you open yourself up to."

The trial is scheduled to last two days.
---
Home Page - Main Table of Contents - Back up a page - Back to Top
---
[COMMENTS BY DON B. - ]