Scanned, recopied or Internet copy, if there are errors, please e-mail me with corrections:
---
Opening comments: More at the end.

To the Public Question Period Index page.

One of the better or more balance articles about me and who say it doesn't pay to bring up issues. Had to bring to the Mississauga News's attention they not cover my entrance into the Mayor's race, they had for Roy Willis.

Still they keep leaving out that since 1994 been serving the community and leading groups for the betterment of Mississauga. Just as they not list my many accomplishments (with the help of many Mississaugans), in that endeavor.
---
The CANCER on Democracy Developing in City halls - BANNING those who are
the Whistle Blowers, Ask the hard & Intelligent questions and are more successful than politicians at serving the greater good of taxpayers. The police, lawyers and legal orders are now the WEAPONS of choice as Security Insanity Plague us all!
---
The Mississauga News, Jul 16, 2006 - By Joseph Chin
If you can't beat'em...
Mayor's critic will make a play for the job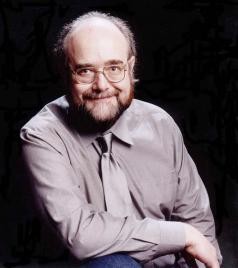 Donald Barber
(Photo by Byron Osmond)
Already facing a court date with Mayor Hazel McCallion, political activist Donald Barber is taking on the mayor on another front: the hustings.
Out on bail after being charged with assaulting a City Hall security guard following his removal from a City Council meeting June 7, Barber has registered to run against McCallion in the Nov. 13 municipal election.
Barber said the arrest was "the tipping point" in jumping into the race at this time.
"I was thinking seriously of running but I wasn't going to decide until later," said the 49-year-old resident of Exbury Cres.
As a condition of bail, Barber is banned from going within 200 metres of City Hall and the courthouse at 950 Burnhamthorpe Rd. W., where the councillors are temporarily housed while renovations are made to their offices and the chambers at City Hall.
But the long-time critic of McCallion doesn't think the restriction will hamper his campaigning.
"If (the mayor) is honourable, she could give permission for me to be in same room with her for debates," said Barber.
That may be a moot point because McCallion, seeking her 11th term at the helm, no longer finds it necessary to campaign. Yet, in the 2003 election, she captured more than 91 per cent of the votes cast.
Barber, who's making his fourth try at Mississauga's top job, says he plans to make extensive use of literature, flyers, DVDs, posters, and the internet in his campaign.
He's running, he says, because he wants to see City Hall become more accessible and accountable. He would like Mississauga to appoint an ombudsman to safeguard the rights of citizens when they have problems with City Hall.
"I'm not motivated by selfish reasons. This is about small, poor people who are trying to stand up to local government," said Barber.

---
---
[COMMENTS BY DON B. - ]