Table of Contents
for
Mississauga's Elections
---

!!! - Election - !!!

City of Mississauga
ELECTION RECOUNT - Ward 1
(so far)
---
Despite efforts by City of Mississauga staff, City security and Peel police,

of the ballot recount in the Great Hall of Mississauga City hall for Ward 1.
In fact there is a video !!!!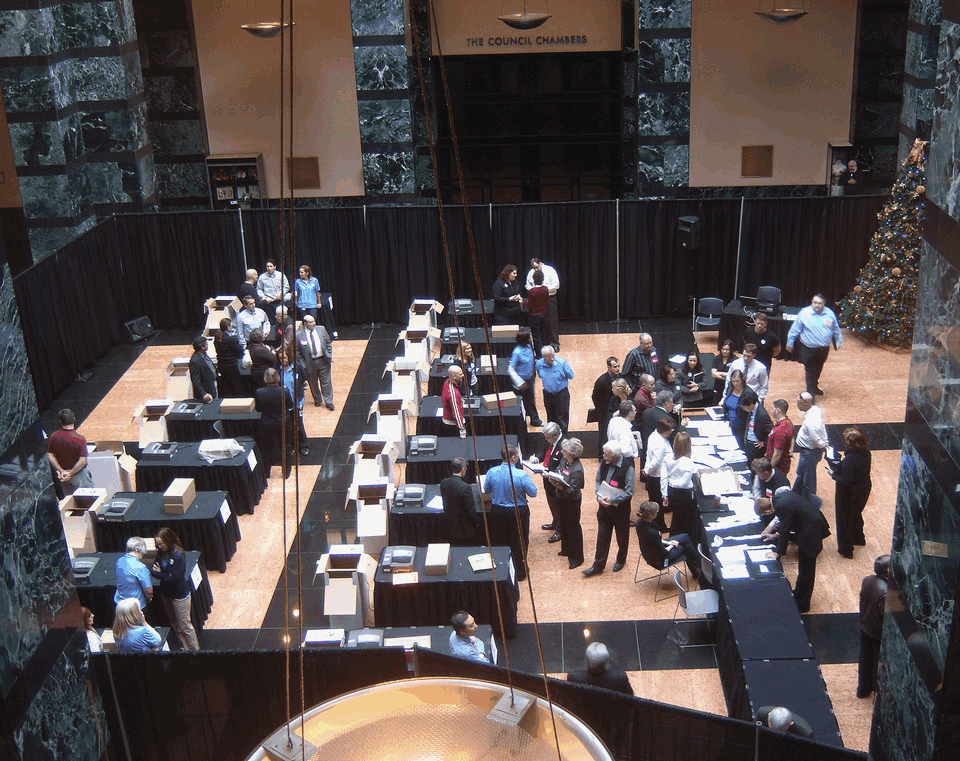 You get more from Citizen Reporters then you do from main stream media because we actually CARE!

Mississaugans want to know, need to know, how our elections are run in Mississauga, for the very real questions to be answered.
That will not be answered by the City of Mississauga literally putting up walls to keep taxpayers in the dark.
WHY ?
---
pdf s
The anonymous letters so far
The first and short one & the longer follow up one.

---
2006
Mississauga's Elections

2006 - Election List of Candidates

2000 - Election
---
A few more notes about the outcome of the
2006 Mississauga Mayoralty Race & election in general.
---
MUNICIPAL MELT-DOWN
IN
! MISSISSAUGA ELECTION !
2006
---
Caught in the ACT!
Removal of
Nando Iannicca's
Election Signs
---
Lists of Elected Officials - over the years for the;
Streetsville Township of Toronto
Town of Mississauga City of Mississauga

Election Results in the City of Mississauga
---
---