Scanned, recopied or Internet copy, if there are errors, please e-mail me with corrections:
---
Opening comments: More at the end.

To the Public Question Period Index page.

Comments to follow
---
The CANCER on Democracy Developing in City halls - BANNING those who are
the Whistle Blowers, Ask the hard & Intelligent questions and are more successful than politicians at serving the greater good of taxpayers. The police, lawyers and legal orders are now the WEAPONS of choice as Security Insanity Plague us all!
---
Mississauga News - Jun 9, 2006 - By Joseph Chin & John Stewart, Staff.
Long-time activist charged with assault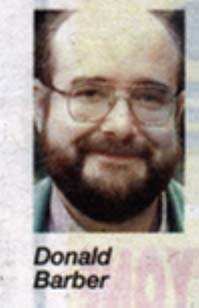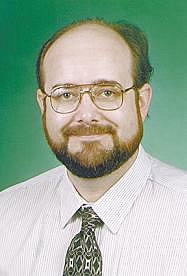 Political activist Donald Barber was charged with assault after a confrontation with City Hall security staff.
[ there were 2 different pictures used - the first was on the front page & the second was used on the Internet - both out of date. ]


Mississauga political activist Donald Barber has been charged with assault after a confrontation with City Hall security staff.
The confrontation followed an angry dispute on Wednesday with City of Mississauga councillors about his right to address them.
Barber, a longtime critic of Mayor Hazel McCallion and two-time candidate for mayor, was escorted out of Council chambers by municipal security officers after being told the long-standing tradition of an open, public question period at Council meetings had been changed.
Peel Regional Police said the 49-year-old Exbury Cr. resident is charged with assaulting a City Hall security guard and causing a disturbance by shouting. He spent the night in jail and was held for a bail hearing yesterday.
Roy Willis, who has registered to run against McCallion in the Nov. 13 municipal election, was ejected from the Council meeting along with Barber.
Willis told The News he regrets that the dispute escalated.
"I think both parties went a little too far. Mr. Barber and I weren't there to cause trouble. All we wanted to know was what the policy was," said Willis, a 69-year-old retiree.
According to City Manager Janice Baker, the procedural bylaw always required citizens to submit questions six days in advance, but it hasn't been enforced over the years.
"It was applied very liberally. We allowed the public to speak on any topic, and 99 per cent of the time (the practice) was never abused," she said.
The reality, however, is that staff and councillors were rarely in a position to respond because they weren't prepared for the queries, said Baker.
"We're continually reviewing our procedures. Upon reflection, we decided to follow the bylaw as it was written," she said.
---
---

[COMMENTS BY DON B. - ]