The Hazel McCallion
Portrait Challenge.
---
Which of these portraits do you feel captures the Mayor of Mississauga's inter nature, her well known feisty character and her conformational political style? After all do Mississaugans want a portrait that is her or one puts on false pretense in order to deceive the beholder as to the nature of her soul? Both are done in 2006. Please E-mail me with your opinions.

On the left is Byron Osmond's portrait that has been on the cover of the National Post, because of the controversy it caused. I understand that the friends of the Mayor have taken this painting from him.

On the right is Sergey Malina's portrait that has yet to cause a stir.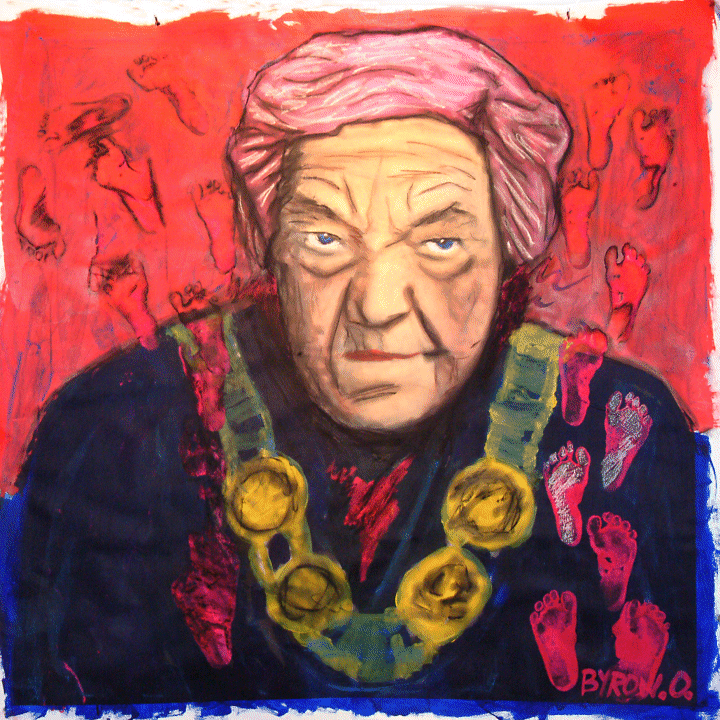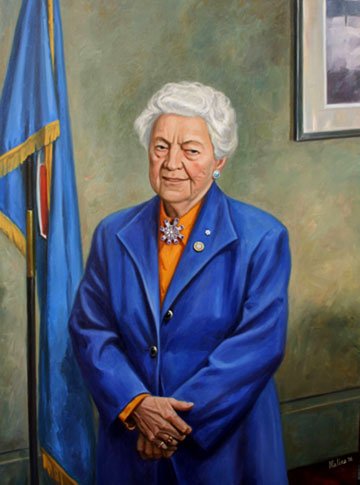 ---
---
Your Financial Donations are Greatly Appreciated
and Very Much Needed to Ensure the Survival of
THE DEMOCRATIC REPORTER
---
---
Home Page - Main Table of Contents - Back up a page - Back to Top

---
[COMMENTS BY DON B. - ]