Where in the world was Carmen - at her recount?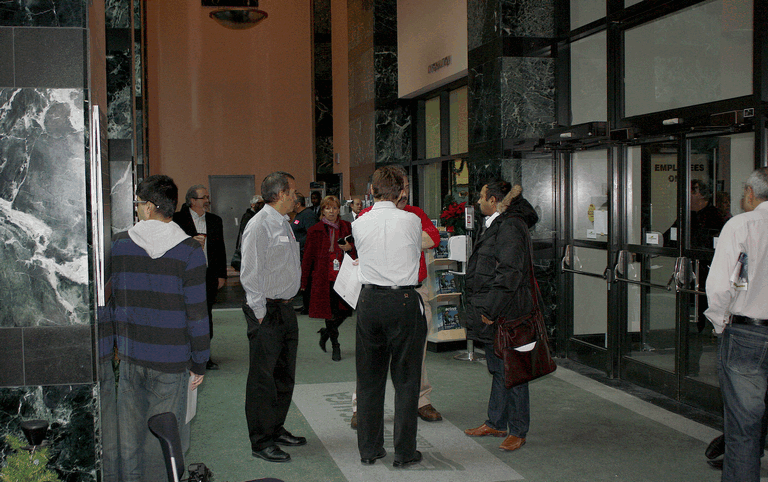 Here is a picture taken just after I came in.
Soon after City Security comes on to me that can't take pictures but not why,
that is besides that is the way the City wants it.
Councillor Carson in red and ex-Councillor Parrish behind me.

Peel police soon were used to get me and my cameras gone - film at 11!
Check it out - below.
City puts up a big black curtain 3 sides of the Great hall but leave one side open and the public can walk freely by.
So besides stopping a cold Canadian winter draft - Why bother?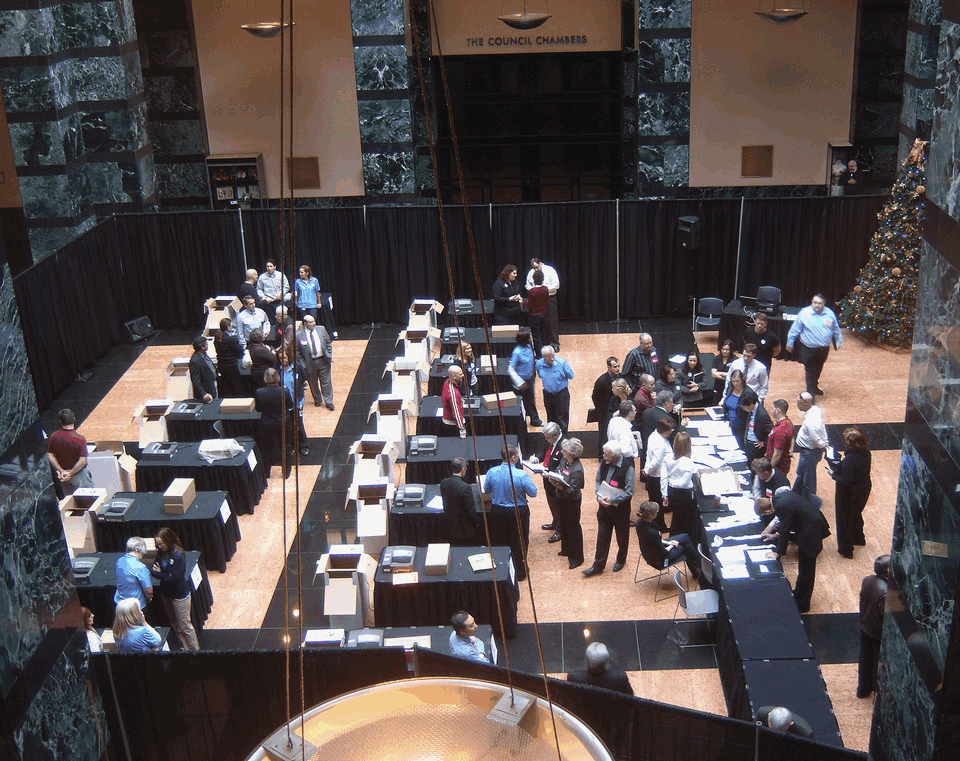 Here we go.
Cut me off on the ground - take to the air - so to speak.
The machine have not been loaded into boxes as the lawyers etc., are deciding what the doable is.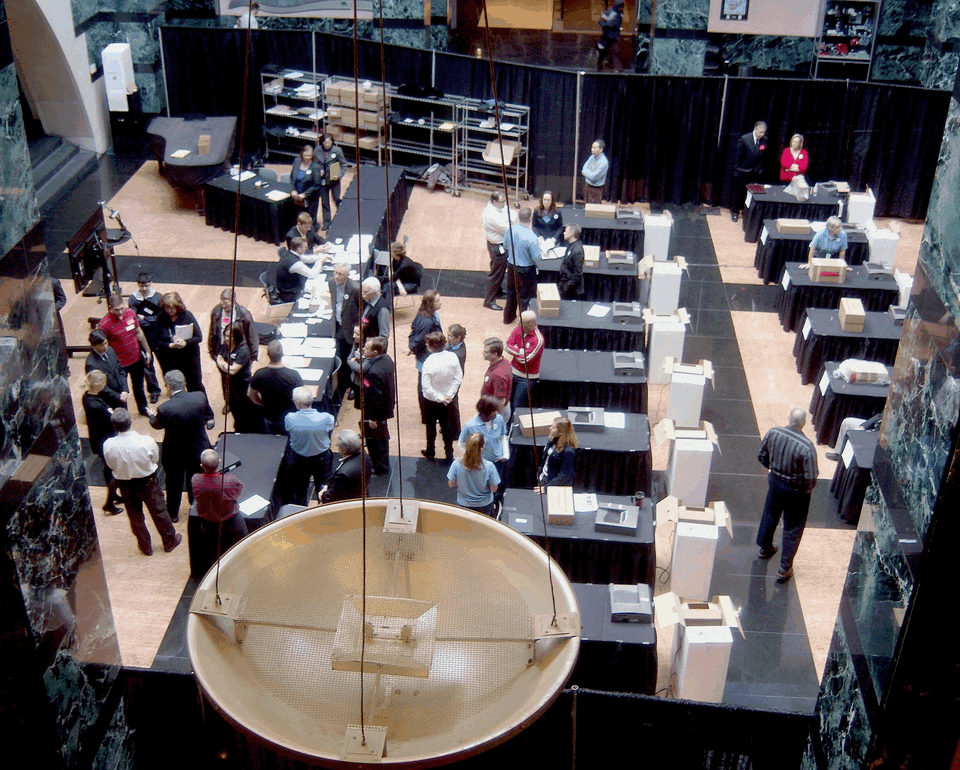 Other side - still talking & talking & talking ..........
Really love the way the columns reach up around the black walled recount area like some surreal 1930's fascist rally.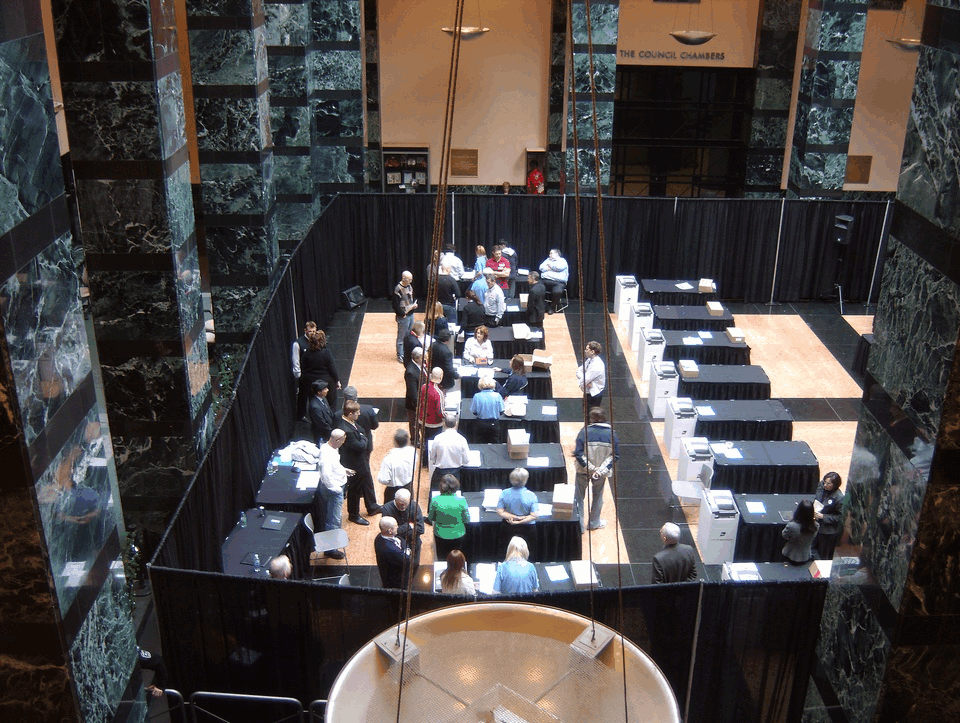 Much later the machines are installed and many of the votes are done.
Ones in the back or right hand side of picture and slowly grinding away.

Some more shots.


Didn't stay for the total end - after counts were done and it was odd by 1 - left, didn't feel safe.

Bonus picture!
In case you were wondering how the Sheridan College Mississauga Business Building coming along.