---
Sculpture Court
at Mississauga City hall - eliminated!

Make way for the new priority for City politicians
- over Arts & Culture in Mississauga -
Skateboarding!
---
More on the sad stated of Mississauga's arts community.
"

Mississauga's legacy will be the best suburbia in the history of this country and many artists' favorite part of it will be the westbound ramp to the 401.

"
---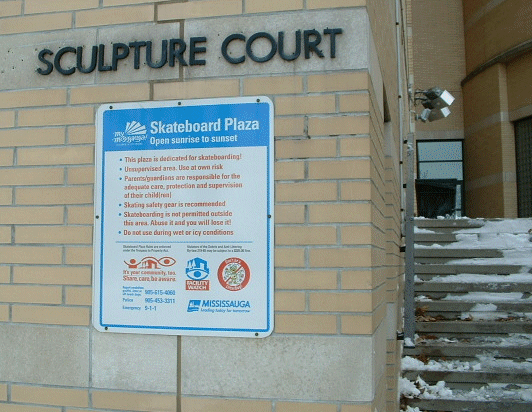 Truly a picture worth a thousand words & tell the whole tale, what was and what shall be.
The Mississauga City hall Art gallery is just behind the wall that these signs are mounted on and what use to be the
Sculpture Court is off to the right.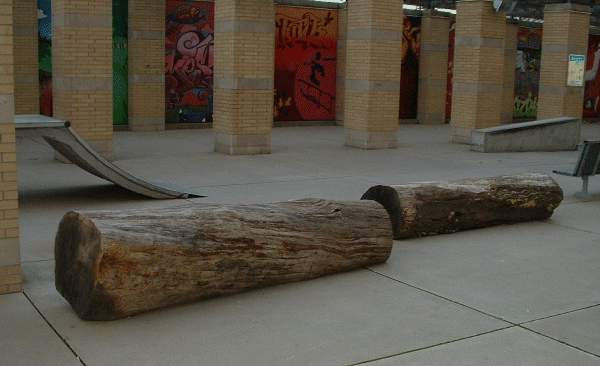 Here are the dead logs. Do some City staffers some how think of them as sculpture?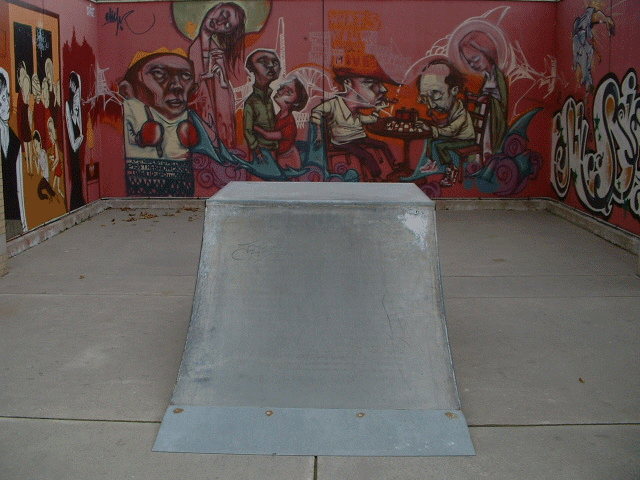 The ramp and there is art on the wall but sculpture is 3D and that ramp does not qualify.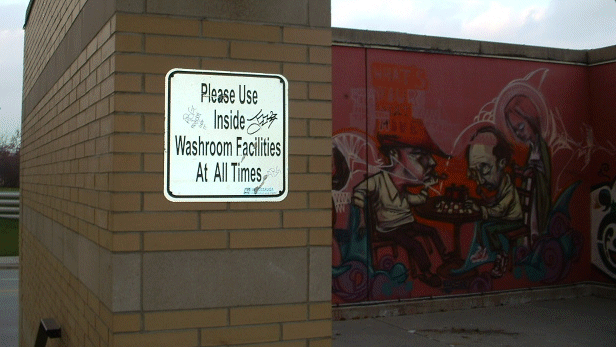 Oh yes - these signs are all around because clearly the City feels we need to be remind that our City hall
now has working indoor plumping.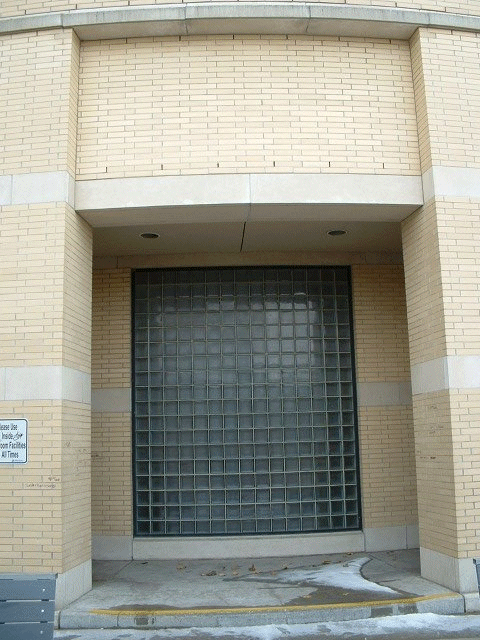 However, this scene speaks to me as the true embodiment of the heart & soul of Mississauga's City hall spirit and culture.
City Security offices are inside and they pop out often for smokes, in their black uniforms.
The youth this skateboard plaza is for must feel at home and at ease.
---
Home Page - Main Table of Contents - Back Up A Page - Back to Top