SUDDENLY
Military Jets Fighters

Flying very close to Mississauga Roof Tops in a usually
quiet & peaceful resident neighbourhood!
---
Suddenly - yesterday - July 7, 2007, while having a pleasant, quiet and peaceful BBQ with a neighbour and much to our surprise two jet fighters fly right over head. Well below cloud level and they are loud. Then the next day while I was feeding my Monarch caterpillars one fighter again flew and this time much lower but still could not make out the markings. Called around and it was many calls as surprising no one knows what is in flight over Canada including Ottawa Defence dept. and its their jets!
Turns out there were 3 F-18's doing a fly past in Toronto likely to do with the Champ Car Race going on.

Below is from July 8.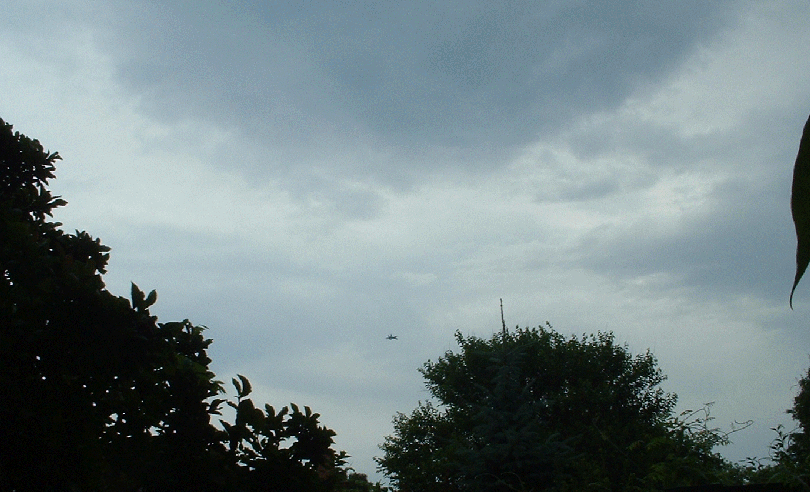 Close up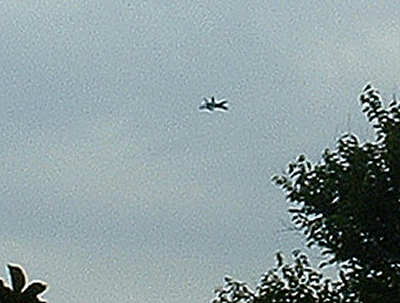 ---
Home Page - Main Table of Contents - Back Up A Page - Back to Top