Carolyn Parrish
A Mississaugan Politician
---
Mrs. Parrish is currently running for Ward 6 Councillor office in Mississauga
and she has promised to forward me a copy of the BIO she will be using.
So until then, here is a photo that scoops the "Missing" News again!

A BIG Lady in a small car.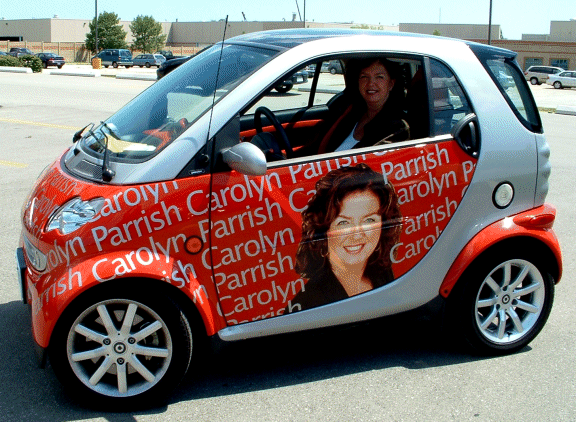 Aug. 4, 2006
She is certainly getting into the spirit of the election year.
---
Well she gets elected and right into the thick of things;

Check out the, The Carolyn Parrish Enersource Facts Sheet.
Lots of sound bites.
---