Byron Pleas for Mercy
---
---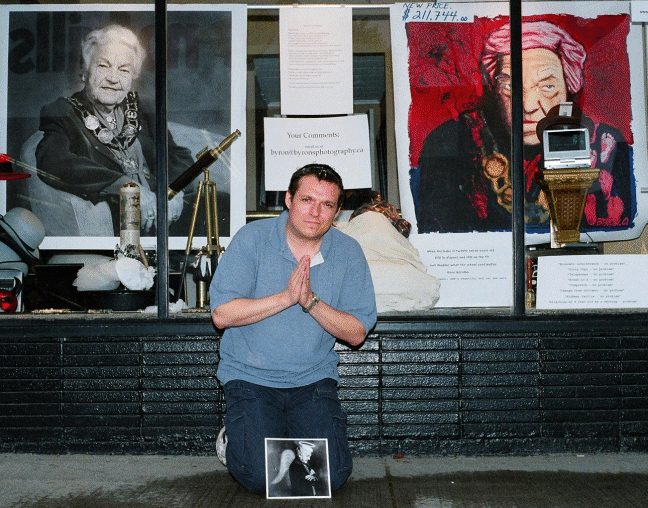 Changes to Byron's window give more details about what has been happening to him, to drive him out of business & town.
The DVD player has the movie running - Good Night & Good Luck.

"Economic interference - no problem"
"Dirty Cops - No problem"
"Telephone - no problem"
Break-ins - no problems"
"Computers - no problems"
"Change room incident - no problem"
"Highway tactics - no problem"
"Attacking my 4 year old as a warning - problem"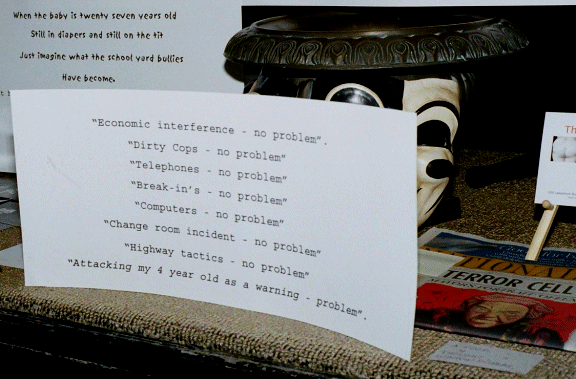 Hazel leads the herd (are the big business & media?), and money at her feet.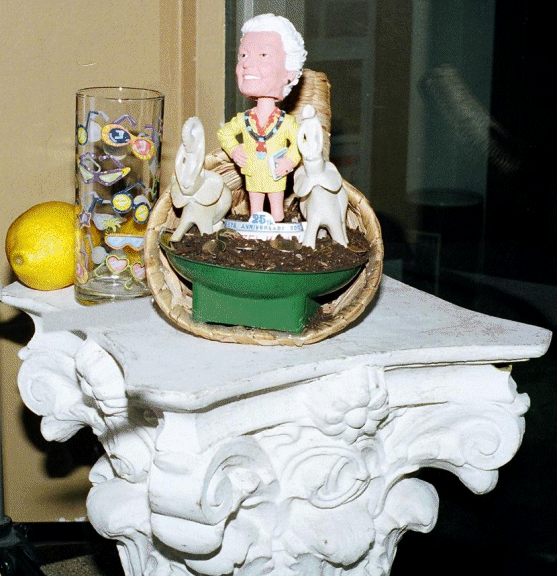 A telescope has been added that looks closely at the Mississauga News filled with money and wedding glasses etc., all spin around in this Mississauga window. Has it been noted before that Byron's studio is right next door to a real estate office?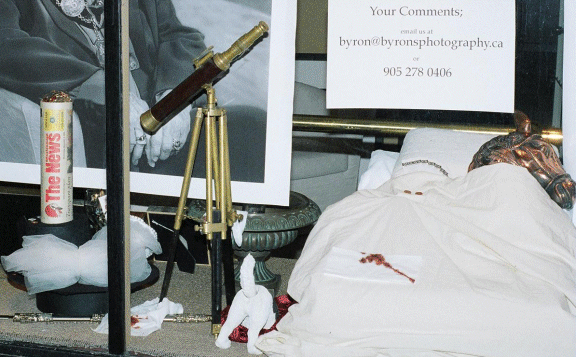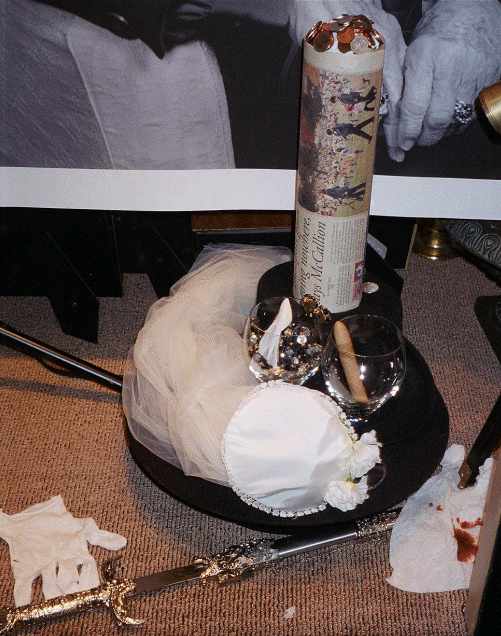 A Mississauga story on a bum.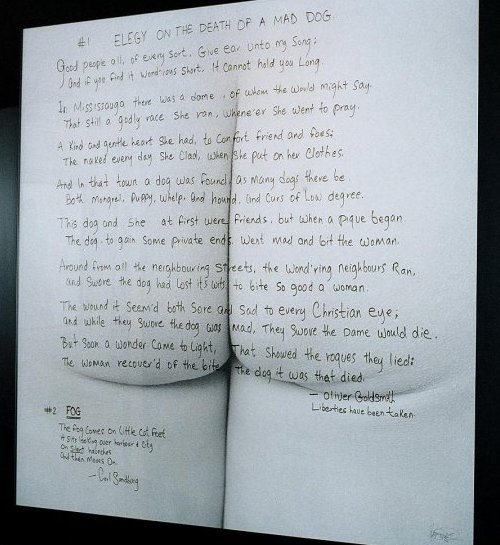 ---