The window is bare at
Byron's Photography.
---
---
It has come to pass, June 16, 2006, that the most watched window in Mississauga - has come down!

The landlord changed the locks and now the window is bare. One of the last pictures displayed was of a boy and tree stump so artfully put together that you can feel a sense of movement in it. Like he is trying to run away but legs are so slow - like the death of his business. The picture of Hazel McCallion that captured the front-page of the National Post only a few months ago is trapped inside his story, what will become of it. His last window is also shown.

It is a tragedy for the arts community of Mississauga that one of their best has been driven out of business for political reasons.
But that is the way it is in Hazel-Town.
---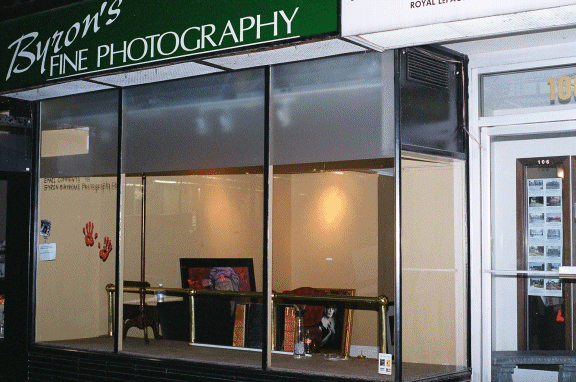 Yes, Byron's studio is right beside a Real Estate office, Hazel's favorite kind of people.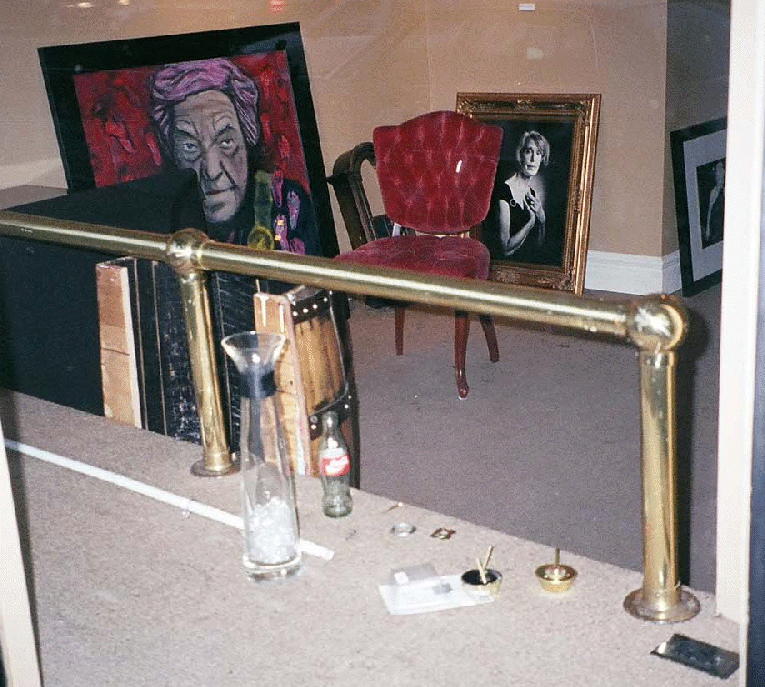 The locks are changed.

The last window was a simple affair.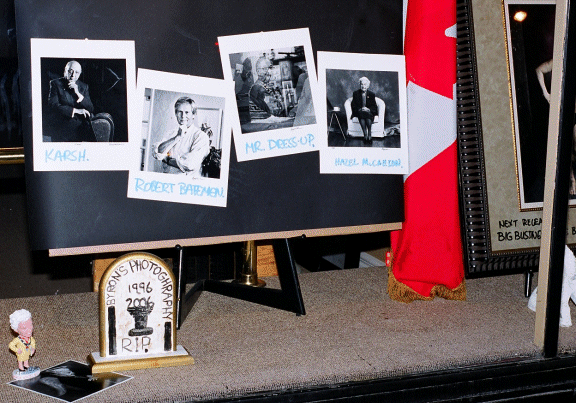 This picture tell it all about how Byron feels and how he has been treated.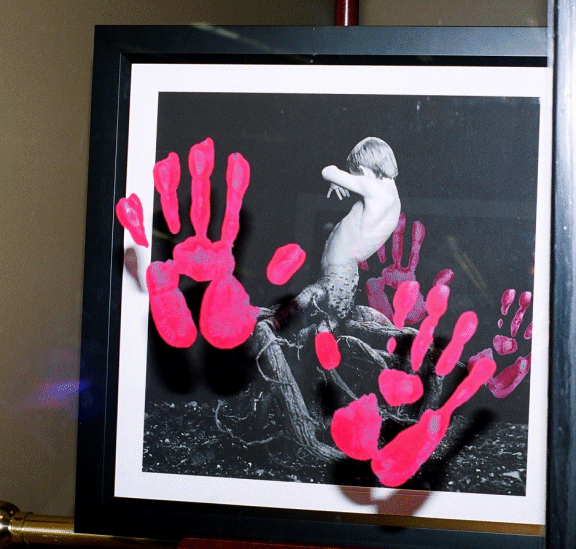 A better close-up.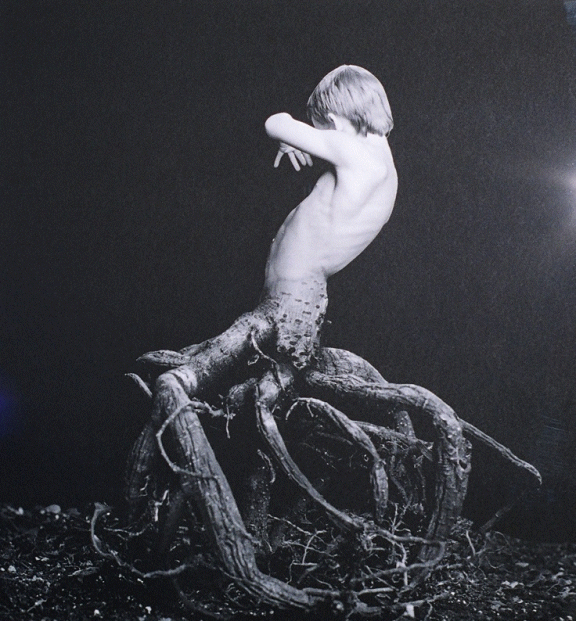 ---