More Rants
&
Bums by
Mississauga Artist Byron Osmond
---
---
The Art Walk (weekend of May 27-06), display's;

The devil is in the details of the story of how Byron is being put out of business and run out of town.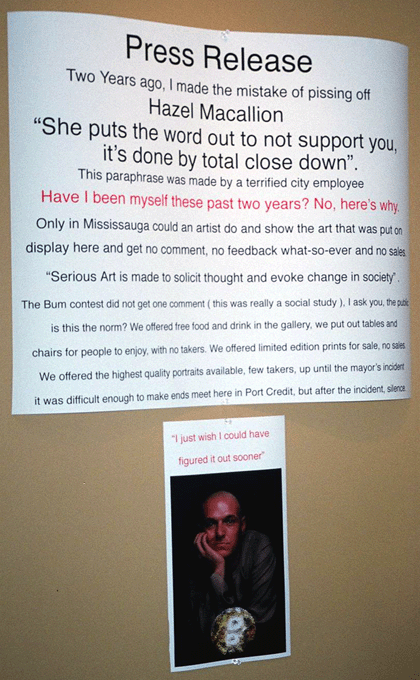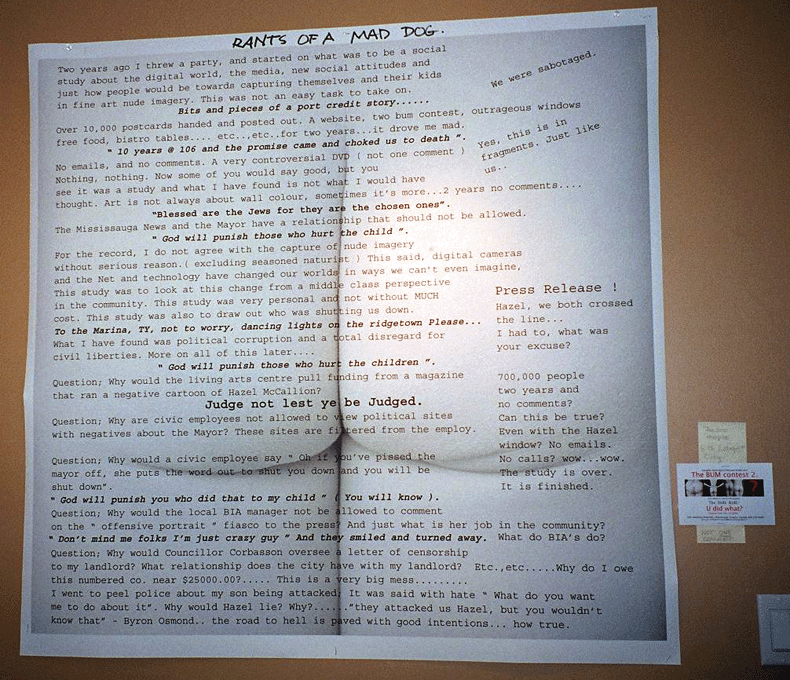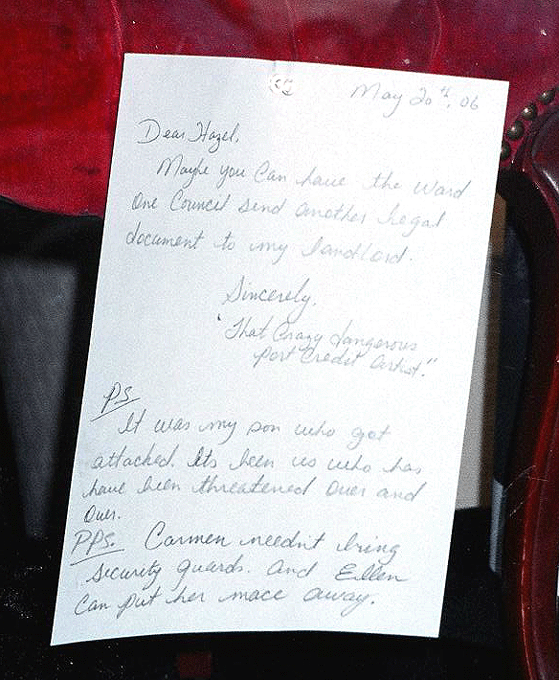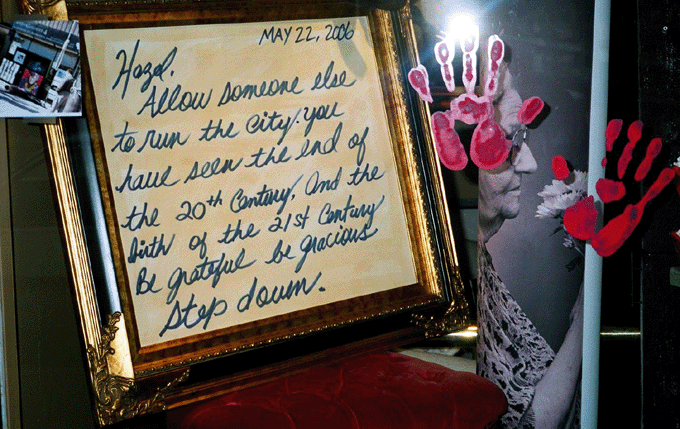 In the past Foto Galleries 4 has had BUM contests, below is this years entries.
Which one do you like?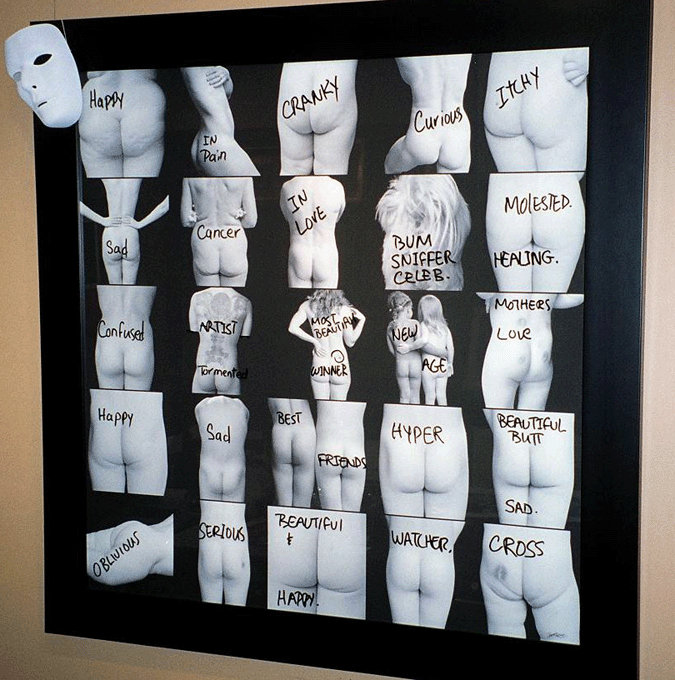 ---