Scanned, recopied or Internet copy, if there are errors, please e-mail me with corrections:
---
Opening comments: More at the end.

To the Public Question Period Index page.

In typical Toronto Star news reporting style important facts are left out and it generally reads like I am in wrong - do not blame Mr. Funston it is the editors that are responsible. The Toronto Star has been for years creating the Hazel McCallion myth, the great white hope of female politician as good or better than man and they do not want to turn around & say is has become a monster. That her greatest accomplishment was to prove by deed that she is just as evil, a liar, underhanded, back stabbing, morally bankrupt, corrupt, vindictive and violent as any male politician! Great work Hazel! What piece work your are as well as a role model for little ladies who want to win at any cost (so long as they don't get caught).
---
The CANCER on Democracy Developing in City halls - BANNING those who are
the Whistle Blowers, Ask the hard & Intelligent questions and are more successful than politicians at serving the greater good of taxpayers. The police, lawyers and legal orders are now the WEAPONS of choice as Security Insanity Plague us all!
---
Toronto Star July 31, 2006 - Monday in GTA B7 - By Mike Funston, Staff reporter.
He can fight city hall, if he plays nice
Mississauga rabble-rouser under bail rules
Civic solicitor says Barber right on one point at least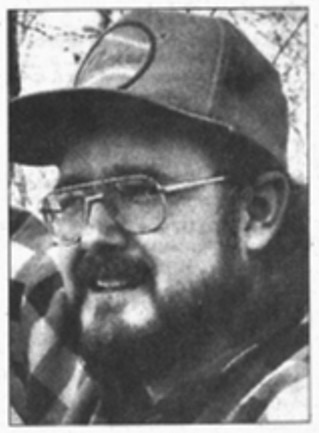 Don Barber is keeping up his fight with Mississauga officials despite restrictions.
Mississauga's self-styled citizen advocate Don Barber has been handcuffed -- literally and figuratively -- in his endless fight with city hall.
Bail conditions stemming from his June 7 arrest on minor assault and causing a disturbance charges after an incident outside the council chamber forbid him from contacting. Mayor Hazel McCallion or city councillors or visiting the Mississauga Civic Centre or temporary council offices at 950 Burhamthorpe Rd W.
However, Barber noted that he's not forbidden from phoning city staff on municipal business. After checking his bail conditions, city solicitor Mary Ellen Bench agreed he is correct on that point.
But Barber said his bail terms were mistakenly cited by staff as a reason not to talk to him when he tried to make a recent Freedom of Information request for documents on McCallion's office and travel expenses. Barber insisted city officials know he can't afford a lawyer and are taking advantage of him.
"They keep coming up with reasons not to provide me with information," said Barber, who became notorious for his frequent Freedom of Information requests and his verbal-battles with City officials. A 2002 ruling by the province's privacy commissioner restricts him to making no more than four requests a year.
Bench denied that Barber is being dealt with improperly.
"I think Don might have been a bit confused" in that staff were citing the privacy commissioner's order in not talking to him about the recent information request, Bench said.
"One of the conditions says that the city is not required to respond to any communication from the appellant unless it is in response to a properly filed access (for information) request."
Barber was calling about a new letter he had sent to "a number of people at the city," and not a properly filed information request, so "that is why the person wasn't talking to him," Bench said
"He's made requests lately that are being processed in the normal course and has been given a list of documents that meet the general criteria of what he's looking for. Under the legislation, we're entitled to charge him for photocopying and searching costs.
"We've sent him a letter advising that his request is being processed and he has to advise us (by letter) of what documents he wants and to send us the appropriate fee. He's being handled the same way he has always been handled in those matters. Nothing is different"
Bench added: ''He can't harass staff over the phone."
Barber's ongoing war with city hall started more than decade ago when he fought to prevent the city from logging parts of the scenic Cawthra Bush, once part of a historic estate that is owned by the city.
He became a regular at city council meetings, asking questions and demanding explanations for decisions, policies and alleged abuses by politicians.
At the June 7 meeting, when told by McCallion that he wouldn't be allowed to speak any more at public question period unless it deals with a matter on that day's
agenda, a heated verbal exchange resulted.
Barber was ordered out of the council chamber and escorted by two security guards. After leaving, it's alleged he pushed and stepped on the foot of a guard and caused a disturbance.
Barber was arrested by Peel police and released after his father posted a $3,000 surety. No trial date has been set.
---
---
[COMMENTS BY DON B. - ]