posted Apr. 2004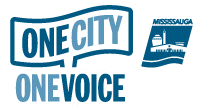 One City - One Voice
For Mississauga
The ONE VOICE of course is Hazel McCallion's.
One example
The comic strip
She wants almost total power over planning so she can truly over-develop what is left of Mississauga, at our expense. Currently, the Region of Peel does have over-sight and approval rights of some of Mississauga's planning matters. Hazel may claim to be trying to be the first women to build a Canadian city - in fact it is the first Canadian City-state dictatorship created by a women.
There is a claim that Mississauga wants fair representation. How would that be possible with Hazel in power as everything about her says she does not allow that for taxpayers? She refused our Ratepayers group and does not allow us to be fully informed, just to note two items from the long list of offences.
Give more urban planning power to the person who created the very problems that she would claim becoming a separate city will solve? The Mayor clearly thinks we are very stupid or that her friends in the media will not remind people of hte facts. Who created the urban sprawl problems in Mississauga? Hazel McCallion. Who created the gridlock? Hazel McCallion. Wish I had time to go into why letting Hazel have her way will mean higher taxes and the financial case she puts forward is bogus.
This effort should also be seen as McCallion's political legacy or the monument she is building to herself. To allow McCallion to gain from what she has done in order to get where she is today, to give her the the City she wants and the power that comes with it, is to declare it is right and proper that her EVIL methods should be rewarded!