Scanned, recopied or Internet copy, if there are errors, please e-mail me with corrections:
---
---

Opening comments: More at the end.

Well it does not surpise me that such back-stabbing is going on and other morally bankrupt conduct in Peel police as a victim of their evil-doings, it only stands to reason that there are more examples then just has happened to me.

---
Toronto Star - Oct 20, 2007 - By Bob Mitchell, Staff Reporter

Peel police inspector suing chief, co-workers for $5M

Claim alleges head of force planned a coup d'tat against former boss with help of two senior officers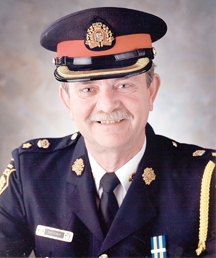 A $5 million lawsuit has been filed against Peel police Chief Mike Metcalf and two senior officers by an inspector with the force.
The lawsuit filed Thursday on behalf of Insp. Steve Dolan alleges criminal offences were committed by Metcalf, Acting Deputy Chief Dan McDonald and Acting Supt. Blair Foley.
The lawsuit claims the alleged criminal offences involved an attempt to silence Dolan to prevent him from going public with allegations the three defendants tried to stage a coup d'tat against former chief Noel Catney.
It also says the three senior officers covered up a domestic assault allegedly committed by retired former Staff Supt. Dan Banting against his former common-law wife.
None of the allegations has been proven in court.
There was no immediate word on whether the alleged criminal wrongdoing is being investigated by an outside police agency.
Also named in the lawsuit is the Peel police force as well as the Peel Police Services Board.
Dolan is claiming $3 million in damages and $2 million in punitive damages, according to the statement of claim.
Dolan currently heads 11 Division's Criminal Investigations Unit and has been with the force since 1981.
Peel Region Chair Emil Kolb, who also heads the Peel Police Services Board, said the allegations in the lawsuit were troubling but he was confident they would be proved without merit.
"It wouldn't be appropriate to comment on what is before the court but I want to say as strongly as I can these are nothing more than allegations and the board will defend itself fully," Kolb said in an interview yesterday.
"I'm very confident that at the end of the day these allegations will be found to be without any factual basis."
In the statement of claim, it's alleged the defendants threatened to harm Dolan's career if he refused to keep silent. It's also alleged the senior officers pressured other officers not to testify for Dolan at a criminal trial involving an assault charge laid by Peterborough police.
Dolan alleges Metcalf manipulated Catney's illness to advance his own career and attempted to take over the Peel force between October 2004 and January 2005 while the former chief was recovering from a serious head injury and suffering from alcoholism.
The lawsuit claims Banting and the three defendants blocked an attempt by other officers to get Catney psychiatric help.
Metcalf replaced Catney on Jan. 1, 2006, assuming the role of acting chief with Foley and McDonald assisting him as senior officers.
---
Home Page - Main Table of Contents - Back up a page - Back to Top
---
[COMMENTS BY DON B. - ]