---
Pictures taken June 7th, 2006 & after of the
City of Mississauga Security
who mislead Peel police to get me arrested
and of related scenes.
---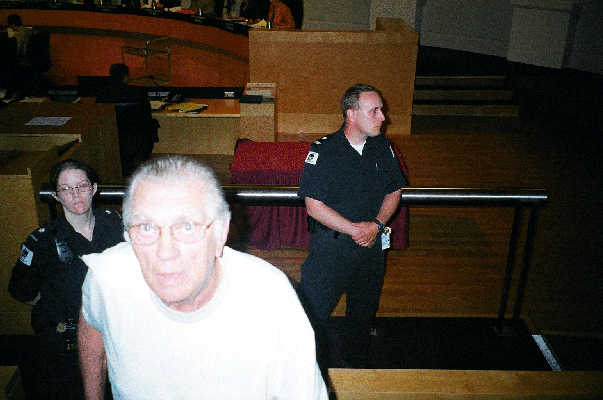 Roy Willis after being ordered out of City Council Chambers.
These pictures make more sense after seeing what is posted on my YouTube site.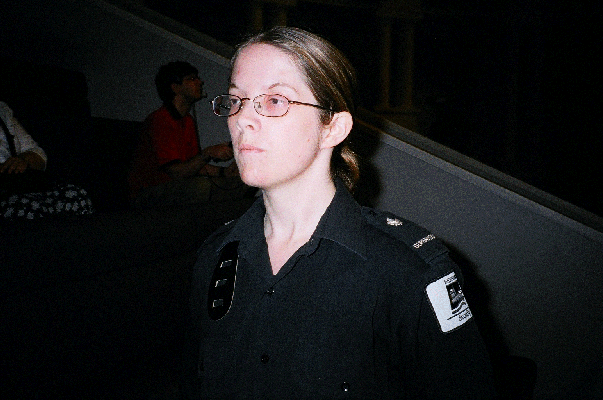 Sheri-Lynn Ruffo in her all black uniform - does she ever smile or change expression?
Historically speaking, we all know what kind of people wear all black uniforms.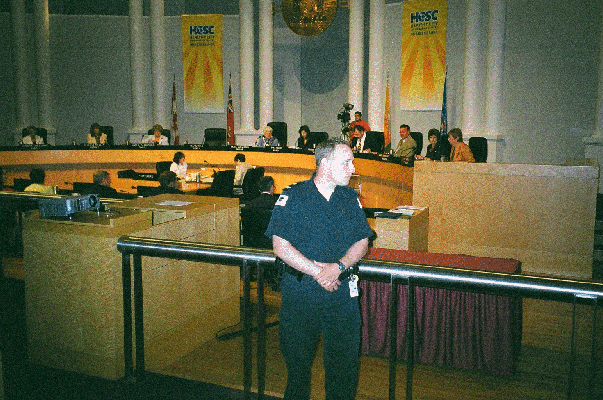 Paul Mercier in his all black uniform.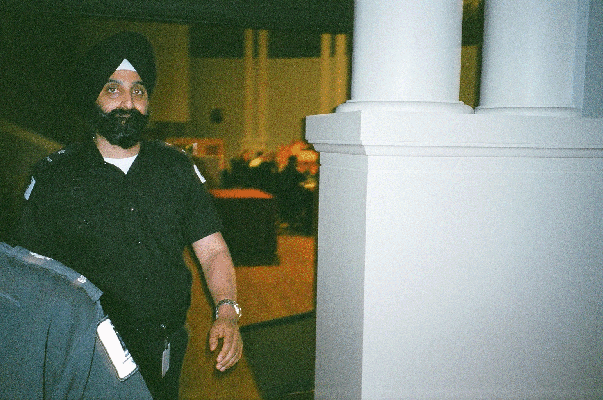 This Security guard was involved but no notes from him or even named - how odd.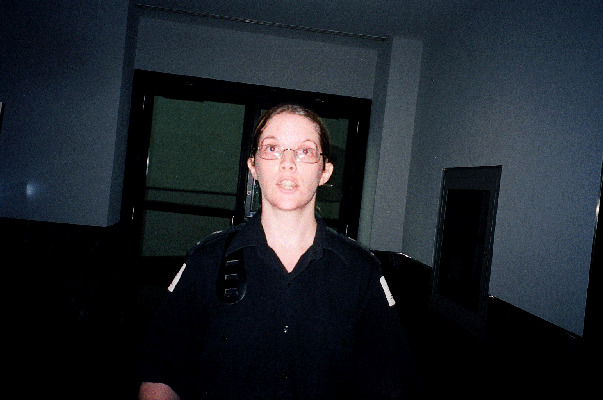 Ordered out of City Council Chambers, now becomes out of the building.
Never good enough for her.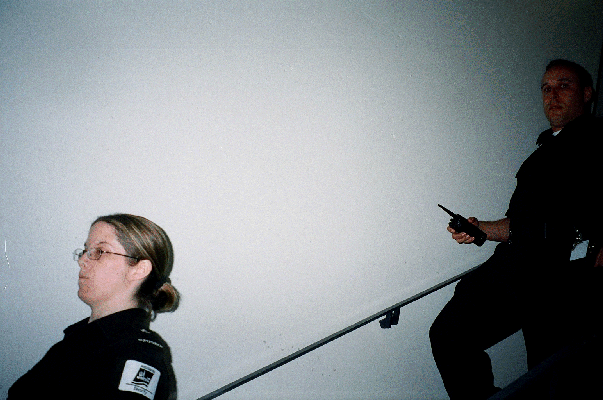 Chasing me down stairs.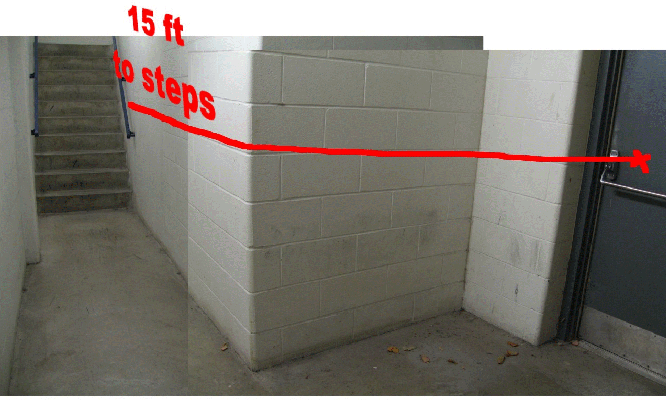 Taken afterwards by a community supporter when the issue of guards statements as to how events took place in the stairwell was carefully reviewed, considering the true physical dimensions of the stairwell.
They make it sound like Superman attacked them.
For more on this click here.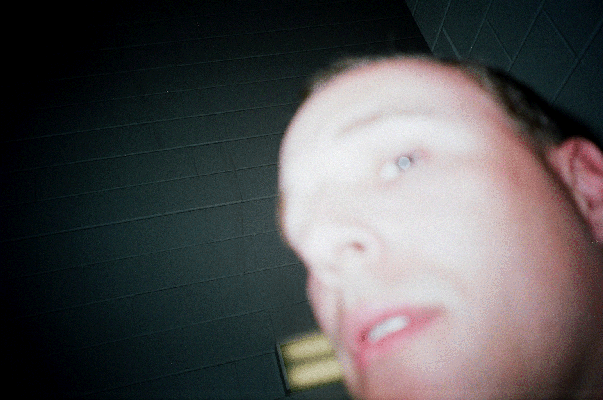 After try to go out the right door to get to car and they stop me on the stairs.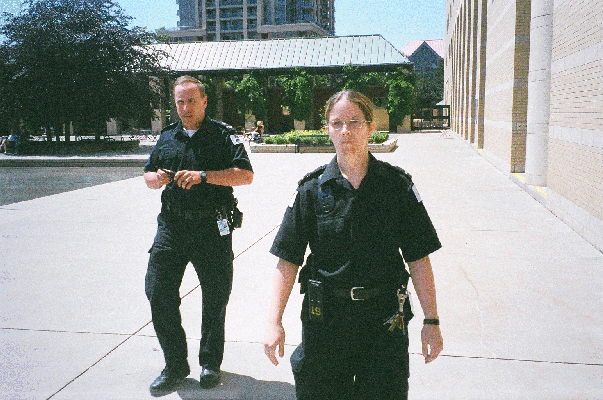 Outside City hall in the south court yard.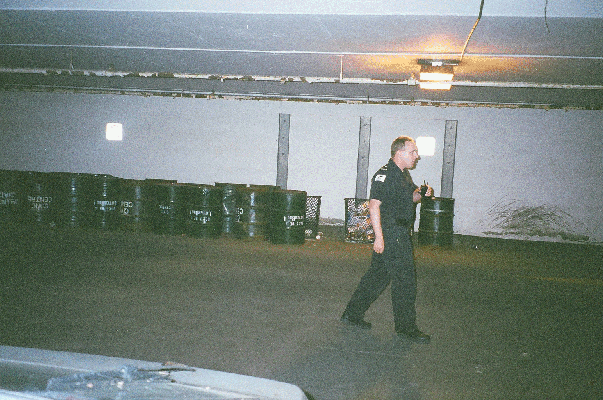 I was forced to enter the underground parking by way of the entrance used by cars, to get to my car.
After get into car they stand behind me like they want me to run them over, to add to the arrested for list they caused.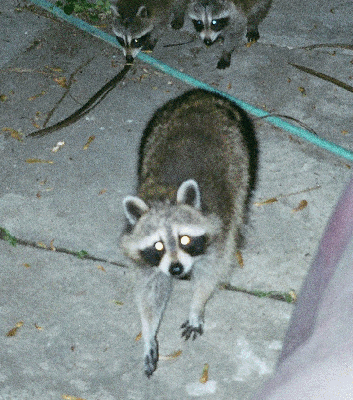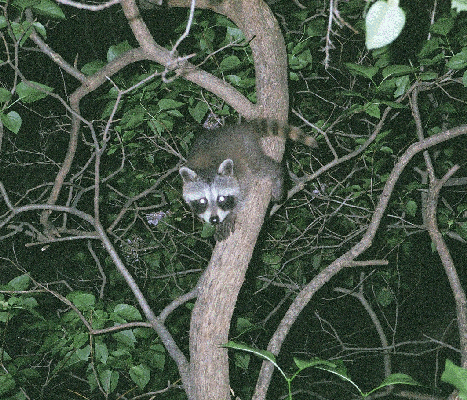 Bonus pictures on the same roll of a mother raccoon and her cutie babies that I was feeding that year, in spite of my problems.
Don't tell the Queen of Sprawl!
---

Home Page - Main Table of Contents - Back up a page - Back to Top