Scanned, recopied or Internet copy, if there are errors, please e-mail me with corrections:
---
Opening comments: More at the end.


To the main Judicial Inquiry page - to the Hazel McCallion page.


Comments by others to this web-page
- 2 - to this web-page at time of posting.
---
Mississauga News - June 10, 2010 - By Joe Chin - jchin@mississauga.net


Councillor asks for fees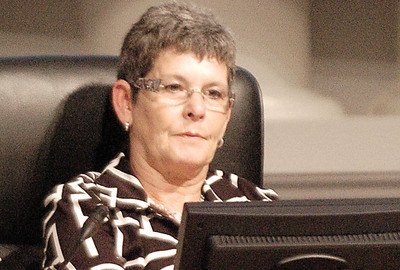 Katie Mahoney.
Ward 8 Councillor Katie Mahoney said she agonized over asking for money for legal representation at the judicial inquiry. File photo

City of Mississauga Ward 8 councillor Katie Mahoney will get public money for legal representation at the judicial inquiry.

Informed by the councillor that she may be summoned to appear as a witness, City Council yesterday voted to pay up to $5,000 in lawyers' fees if that happens.

Mahoney said "she didn't sleep all night" agonizing over her request, and declared a conflict of interest when the motion was introduced.
But there wasn't much debate.

"I don't think there's a lot to discuss. We want the same courtesy (as extended to Mayor Hazel McCallion)," said Ward 6 councillor Carolyn Parrish.
City solicitor Mary Ellen Bench has acknowledged there's precedent for paying the legal fees of municipal employees, hence the earlier decision to fund the bills of McCallion, a central figure in the inquiry.

Still, it's a bit of a turnaround for some councillors; when the issue was first visited earlier in the year, most said it wasn't necessary for them to retain a lawyer if asked to testify.

Parrish, in particular, noted she's seen her share of public inquiries during her time as an MP in Ottawa. If called to testify, a lawyer isn't required: you simply go and tell what you know, she suggested.

It's possible more councillors could be summoned as proceedings continue.

So far, with only the shorter phase of the inquiry almost completed, expenses submitted to the City have already hit $1,018,955. The City had estimated $2.5 million for the entire exercise.

Bench, however, points out that all invoices will be vetted by the City's external counsel, William Woloshyn, who has over 40 years of law practice and is a managing partner at a major Toronto firm.

He has the background, says Bench, to determine the amounts that should be paid based on the funding criteria approved by Council.
The inquiry was called to probe the 2000 Enersource Shareholders Agreement and the acquisition by the City of a parcel of land in City Centre.

---
Comments by others - 2 - to this web-page at time of posting;
---
The Mississauga Muse Jun 10, 2010 4:01 PM

@ Tony --even if Councillor Mahoney comes out with "I have no recollection of"
What this Judicial Inquiry has already proved is that the Mayor and elected officials are at the total mercy of Staff. Staff, who feel they can change contracts small and BIG (confirmed as recently as the 2008-2009 Audit Committees).
* Agree 1 Offensive 2
---
Tony Jackson Jun 10, 2010 3:39 PM

Any guess?
What would be that $5000 worth of testimony from MS.Mahoney, other than "I have no recollection of ..".???????????????????????????
* Agree 2 - Offensive 2
---
---
Home Page - Main Table of Contents - Back up a page - Back to Top
---
[COMMENTS BY DON B. - ]