Scanned, recopied or Internet copy, if there are errors, please e-mail me with corrections:
---
Opening comments: More at the end.

Can't you just see the wheels turning - "The money has got to come from somewhere." - where to get the money - MONEY - MORE MONEY !!!!!

To the main Judicial Inquiry page - to the Hazel McCallion page.
---
National Post - Apr. 9, 2010 - By Megan O'Toole - motoole@nationalpost.com


Road tolls have to be 'looked at': McCallion
Taxes can't pay for transit expansion, Mayor says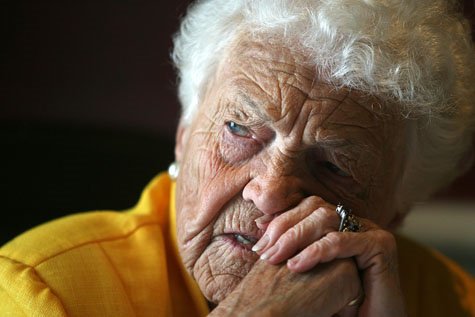 Ms. McCallion stressed she is not endorsing tolls, taxes or any other fee in particular
By Peter J. Thompson/National Post
Mississauga Mayor Hazel Mc-Callion said yesterday Greater Toronto Area residents need to prepare themselves for the prospect of road tolls, new taxes or other levies to pay for transit expansion.
"I think we have to face the music, and that is that people are not going to be happy with tolling roads, but it's one way to pay for the needs in the Greater Toronto Area," the Mayor said in an interview yesterday. "The property tax cannot handle it."
Ms. McCallion stressed she is not endorsing tolls, taxes or any other fee in particular. It is up to the province, she said, to look for new funding schemes to fund the transit system it wants to build.
"The money has got to come from somewhere. So you have to look at all the sources of revenue and then choose the one that will give the best result and the least impact on the citizens. So tolls have got to be looked at," Ms. McCallion said.
Metrolinx, the regional transportation agency, plans to recommend transit-funding options to the province by 2013. But the question of how to afford a rapid transit network trumpeted as critical to Greater Toronto's and Hamilton's economic future is top of mind after Queen's Park delayed billions for major light rail and bus lines.
Even before Toronto's Transit City light rail plan was delayed, officials acknowledged tolls had to be part of discussions, despite their political perils.
Metrolinx president Robert Prichard last year called road tolls "radioactive" -- and said they must be considered.
Toronto mayoral candidate Sarah Thomson has proposed a $5 rush-hour toll on the Gardiner and the Don Valley Parkway in order to build subways, while front-runner George Smitherman has said he is open to discussing road tolls, but is neither in favour nor against them.
Ms. McCallion noted yesterday millions of people pay a toll for "the ease of access crossing the 407."
"If you're not aware that you're going to face opposition on decisions you make then you shouldn't be in politics," Ms. McCallion said.
"We have a lot of user fees in Mississauga, and we have a lot of complaints. You should give senior citizens, free. Young people, free. Well, there's nothing free in life," Ms. McCallion said.
Cities already strain to subsidize transit with a chunk of property taxes. The fare box covers 75% of the operations of the Toronto Transit Commission, and 55% of Mississauga's bus system.
"When you build and plan and operate a big transit system, you have to have a stable source of funding, every single year, consistently that you can count on," said Paul Bedford, a former chief planner for the City of Toronto who sits on the Metrolinx board. He said he does not speak for the board. He noted that Metrolinx's 25-year, $50-billion plan does not account for operations or maintenance.
Mr. Bedford said the menu of funding schemes that should be on the table include regional road pricing -- he thinks tolls would only work if they applied to all highways -- regional vehicle registration taxes, a surcharge on non-residential parking spaces in malls, higher gas tax and a share of the sales tax or the income tax. He argued against congestion charges in the downtown core because he said most of the traffic is felt in the suburban areas.
The province has said it has no immediate plans to place tolls on existing roads.
"We're not contemplating tolls at this point," Transportation Minister Kathleen Wynne said last month.
Roads under the City of Toronto's jurisdiction, such as the Gardiner Expressway and the Don Valley Parkway, have often been touted as potential toll candidates, but there is no official plan in the works to make that happen, and Mayor David Miller has said any tolls must be regional.
Transit activist Steve Munro advocated in favour of a regional sales tax over tolls because it would ensure that someone who lives in the city, and relies solely on transit, also pays in to making it better.
---
Home Page - Main Table of Contents - Back up a page - Back to Top
---
[COMMENTS BY DON B. - ]