Scanned, recopied or Internet copy, if there are errors, please e-mail me with corrections:
---
Opening comments: More at the end.


To the main Judicial Inquiry page - to the Hazel McCallion page.

Comments by others to this web-page 1.
---
National Post - Oct. 27, 2009 - By Megan O'Toole
Mississauga to debate cost of Hazel McCallion
conflict inquiry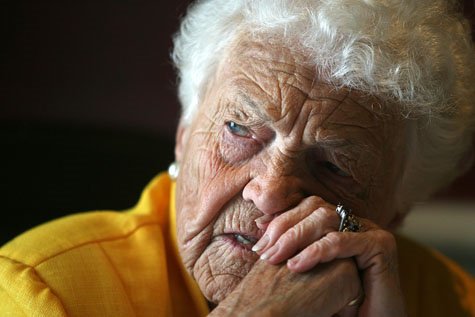 Mississauga residents are "outraged" the city is considering spending upwards of $2-million on an inquiry into whether Hazel McCallion breached municipal conflict-of-interest rules, the mayor's supporters say.
Tomorrow, council will debate a report from the city solicitor laying out terms of reference for the inquiry, expected to last about 40 days and probing, among other things, Ms. McCallion's alleged failure to declare a conflict of interest when a land deal arranged by her son was before council.
Councillor Katie Mahoney said the city-funded proceedings would add another 2% to residents' tax bills, a move that is "untenable" in the current fiscal climate.
City council voted last month to hold an inquiry, with Councillor Maja Prentice among those against; after perusing the newly released terms of reference, she said yesterday, her opposition has grown.
"If I was a resident and I found out that the city was considering spending this kind of money after council has sat through days of budget determinations — we've cut library hours, you name it, we've cut down to the bare bone — and then we're going to go out on a chase like this?" she said. "If I was a resident, I would be standing up in front of council saying, 'Have you people lost your mind?'"
Ms. Mahoney said more and more residents have been approaching her since the inquiry's cost projections were released, and "they're angry."
"The question that I'm getting from the people I'm talking to is why [do we need this inquiry], and I can't answer that question," she said, noting she hopes the price tag will spur some members of council who initially voted for the inquiry to pan it.
"I would hope that they would see some sense, and see some reason."
Yesterday, none of the other nine city councillors contacted by the National Post, including Carolyn Parrish — who had helped lead the charge for an inquiry — had responded to a request for comment on the city solicitor's report.
The terms of reference set out parameters for a judicial inquiry that would examine whether Ms. McCallion broke the law through her involvement in a multi-million-dollar land deal arranged by her son's company, World Class Developments.
Ms. McCallion is accused of contravening conflict-of-interest rules by failing to declare a conflict when council discussed zoning for the land deal, which ultimately fell through. (The city has since purchased the same parcel of land from pension giant OMERS, with plans to lease it out to Sheridan College.)
If the inquiry goes forward, it will be held in Superior Court, and the next step would be for the chief justice to appoint a judge, city solicitor Mary Ellen Bench said.
She called the inquiry an extraordinary measure in the province, with only two other municipal judicial inquiries called in Ontario in the last decade, including the Toronto Computer Leasing inquiry and the Waterloo RIM Park inquiry.
"It's extremely rare," Ms. Bench said.
The inquiry into Ms. McCallion's conduct, which would make recommendations but not lay penalties, could open the door to court proceedings against the mayor, depending on the findings, Ms. Bench said. In addition to examining Ms. McCallion's role, the terms of reference indicate the inquiry would also examine potential wrongdoing on a broader scale, including a stated goal "to investigate and inquire into the relationships" between past and present city officials and past and present representatives of OMERS and World Class Developments.
"It has to be specific enough that the judge knows they're not looking at anything and everything to do with Mississauga, but it's got to be general enough to give the judge the freedom to determine what the questions are that need to be asked," Ms. Bench said.
Ms. Prentice said the scope of inquiry is far too broad, and the whole process has spiralled "out of control."
She suggested some members of council may be "trying to involve some other people that they can discredit, and that's not our job. ... If an individual councillor wants to go after somebody, pocket it."
---
Comments by others, 1, to this web-page;
---
by Darren in TO Oct 27 2009
That whole city is a joke!
---
---
Home Page - Main Table of Contents - Back up a page - Back to Top
---
[COMMENTS BY DON B. - ]